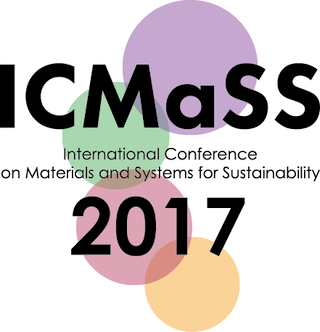 in conjunction with
New Possibilities for Ultra-High Voltage Electron Microscopy
-In Commemoration of the 45th Anniversary of the HVEM Laboratory at Nagoya University-,

2nd International Symposium on Creation of Life Innovation Materials
for Interdisciplinary and International Researcher Development (iLIM-2),
and
International Symposium of Growth, Characterization, and Simulation of Nitride Semiconductors

September 29 - October 1, 2017
Nagoya University, Nagoya, Japan
ICMaSS2019 will be held on November 1-3, 2019.
ICMaSS2017 was successfully finished. Thank you for your attendance and contributions.
Organized by
Organizing committee of ICMaSS2017, Nagoya University


Supported by
Research Foundation for the Electrotechnology of Chubu.,
Yashima Environment Technology Foundation,
Suzuki Foundation, Japan,
DAIKO FOUNDATION,
(in no particular order)
Cooperated by
The Heat Transfer Society of Japan,
The Institute of Electrical Engineers of Japan, Tokai Branch,
The Japanese Society of Microscopy,
The Japan Institute of Energy,
The Japan Institute of Light Metals,
Combustion Society of Japan,
The Japan Institute of Metals and Materials,
The Japan Society of Mechanical Engineers Tokai Branch,
(in no particular order)
Company advertisement
Kinoshita Rika Co., Ltd.,
JEOL Ltd.,
NIPPON ENGINEER CO., LTD.,
Advanced Characterization Nanotechnology Platform, Nagoya University,
FEI Company Japan Ltd.,
METAWATER Co., Ltd.,
SANYO SHOJI CO., LTD.,
TOYO Corporation,
TECHNO NISHIMURA CO., LTD.,
J-SCIENCE TOKAI Co., LTD.,


,


,
SANKO EMATEC Co., Ltd.,
Hitachi High-Technologies Corporation,
(in no particular order)